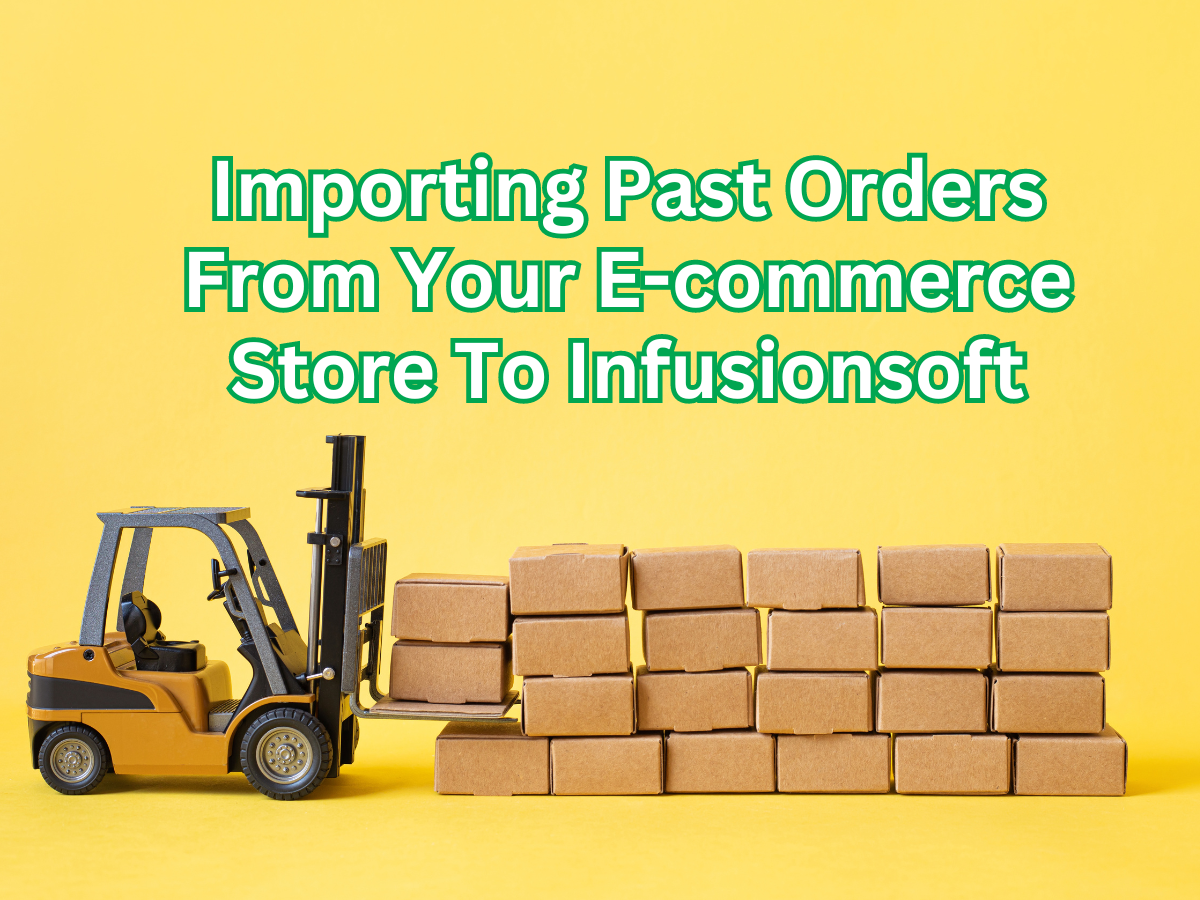 Many users of Connect My Sales find additional value in having us assist with transferring their past e-commerce order and customer data into Infusionsoft.
Having all of your e-commerce data in Infusionsoft allows you to further leverage your customer and order data for ongoing analysis and marketing.  It also allows you to distinguish between new and past customers going forward so that you can communicate with them appropriately.  The historic data also provides a better snapshot of your customer with regard to orders placed and revenue generated — information that you can use to more effectively target customers.
The data transferred as part of the historical data import process is the same as what is transferred using BC2IS.  To see the data transferred, check out our Features page.
The cost for transferring past orders is based on the number of orders being transferred.  Contact us to find out more.